A friend brought in an old finnish made guitar from somewhere of the beginning of the 1900s. The "check in condition" was pretty severe. Total of seven top cracks, two of them over the entire face of the top. All of the bracing loose (none lost, thou), the bridge popped out, neck angle lost, neck warped and one tuner knob missing.
On the other hand, it's a nice ladder braced all solid wood parlor guitar with 3-piece, beautifully aged spruce top, figured birch back and sides, birch neck, ebony bridge and rosewood (or stained mahogany) fretboard. Worth trying to save.
For the starters I carefully removed the already loose top. The back is still holding to the sides well.
The neck block was giving in to the pull of the strings, so I glued some support there. Here all the braces have been re-glued.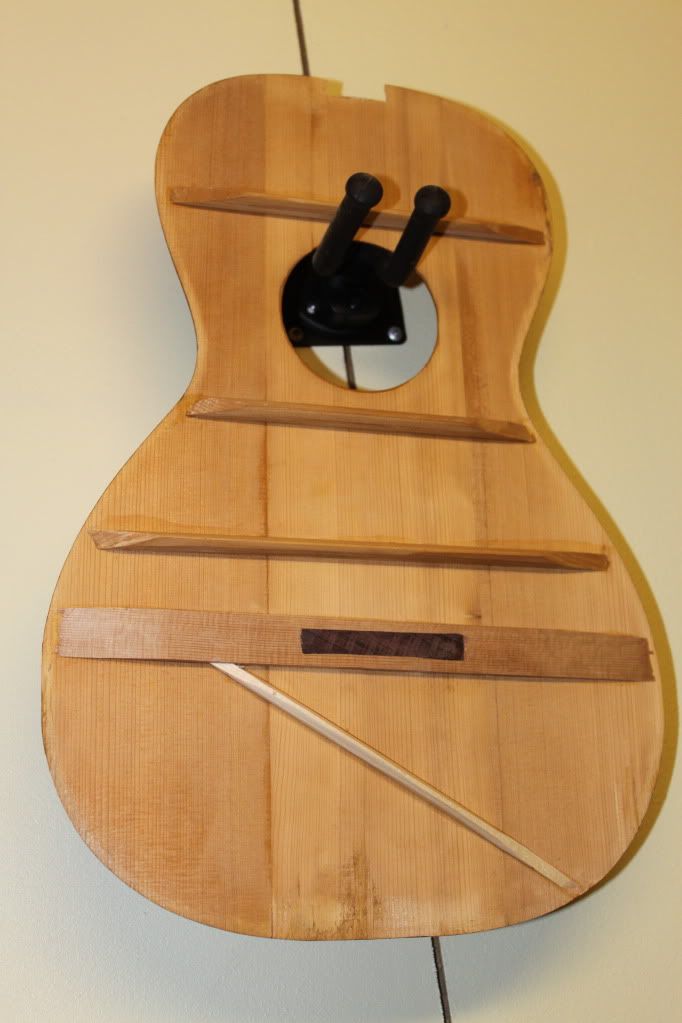 Three out of four top braces could be saved. The bridge brace had split and the string ball ends had dug themselves into the wood. So I took an equal thick cedar top off cut and inserted a piece of rosewood to the spot where the strings go through the top. Will take the next hundred years with no problem!
I added a very slim brace to support the lower bout area, where most of the glued cracks were.